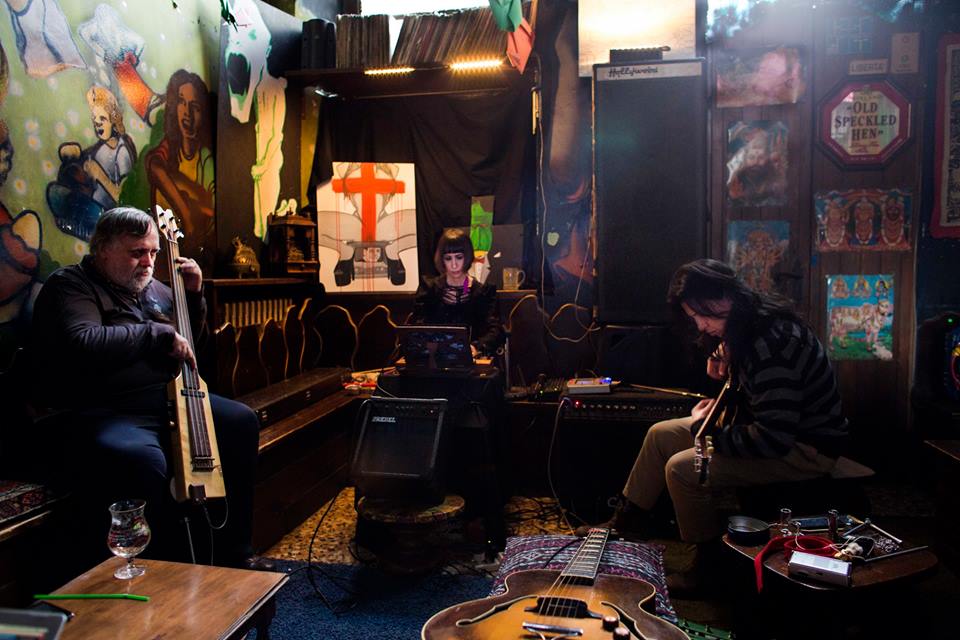 "For those who wish to explore the 'terra incognita' of perception, their knowledge and desire to blaze the trails is seldom recognized and, at times, deliberately neglected … "
A full year after their first clandestine meetings in the underground of Upim Piazzale Corvetto, during which three cous-cous companions announced the birth of TAI Orchestra – Terra Australis Incognita, a series of improvised performances will be made open to the public. Nearby, slightly to the south in fact, or precisely at Via Ravenna 16, is a small, but not smoky room by the name of "Moonshine" (where, among other things, they are serving the best beers Milan has to offer). Here, evening sets, extending into the night, will be performed over the course of the week of May 12 to 16 , 2014. In small ensembles, musicians will explore the musical landscape.
Fragments of this improvisational ecosystem are not without surprises.
This orchestra of 25 to 30 musicians, each having enthusiastically answered to the first call, is always in formation, continuously being transformed and is destined to evolve, to reset, and to be enriched through new combinations, in order to propose provocative gestures and actions step by step, always with determination, from time to time, depending on the location and circumstances. Now it is TAI NO-Orchestra.
If Cage used a map of the stars to compose his Atlas Elipticalis, we can leave our objects to float on imaginary musical map. Both acoustic and electronic instruments, our visions, colors, sound and visual devices of various kinds, are left to collect, connect, and overlap. These floating fragments make up, and renew, our Atlas of Sound; forever exploring on an eternal journey of perpetual curiosity.